Many years ago I took on the challenge of making a savory dish with peanut butter. So I made a pizza. And the recipe is the sauce. Since then we frequently make this sauce for spring rolls and other goodies. I personally add this to stir fried veggies or on grilled chicken. Just add a couple of teaspoons of corn starch and water slurry to thicken. For my vegan friends, use a vegetable stock or bouillon.
½ cup creamy unsweetened peanut butter
¼ cup low sodium broth
¼ cup rice vinegar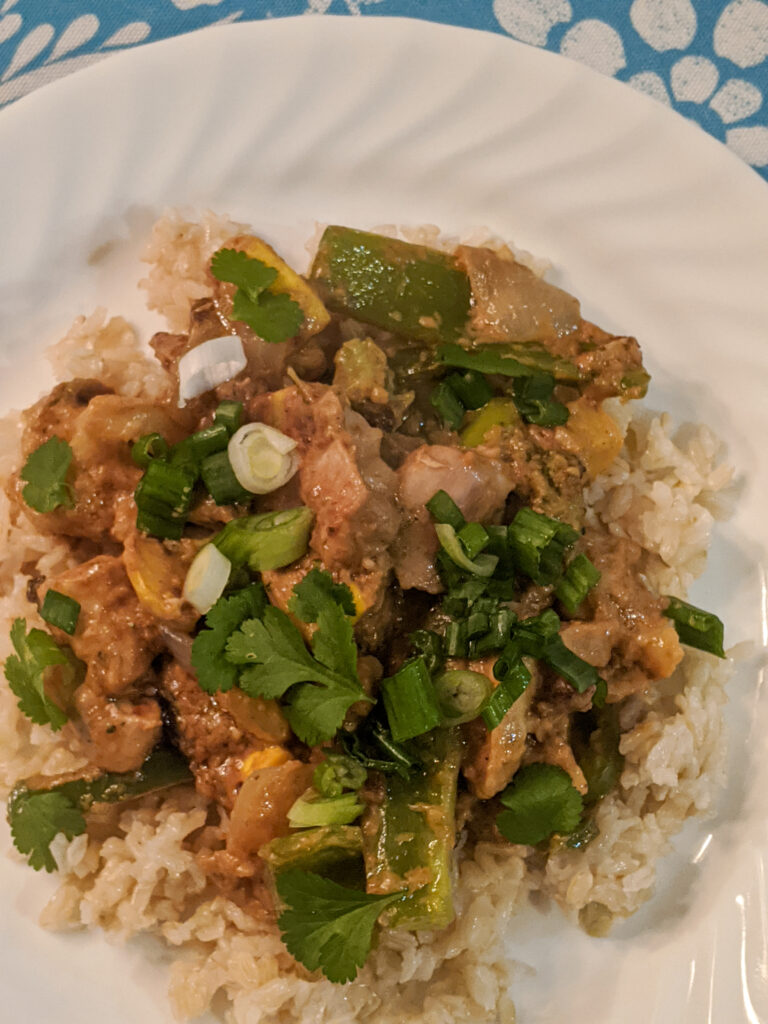 1 tablespoon soy sauce
1 tablespoon grated fresh ginger
1 juice of 1 small lemon
2-3 teaspoons Sriracha or chili garlic paste
1 teaspoon honey or more is desired
zest of one lemon
zest of one lime
1 teaspoon ground coriander
1 tsp ground cumin
3-4 cloves garlic grated
1 scallion thinly sliced for garnish
5 or 6 sprigs fresh cilantro trimmed but not chopped for garnish
Combine all ingredients in a serving bowl. Refrigerate at least 30 minutes before serving.