Mango Margaritas are an Austin, Texas favorite.  They show up on menus in many forms, but my favorite is the classic frozen, especially  made at home.  What's very cool about this cocktail is that it's better to use frozen mangoes.  Frozen mangoes keep the drink chilled, and have a consistent flavor.  Mangoes are messy to cut up, so using frozen makes cocktail hour more enjoyable. I highly recommend using a Vitamix Blender.  I bought one a few years ago and have no regrets. It will last a lifetime, and is extremely versatile.  And I really hate big chunks of ice in my cocktails
For two generous portions,
4 ounces silver tequila (100% agave, please),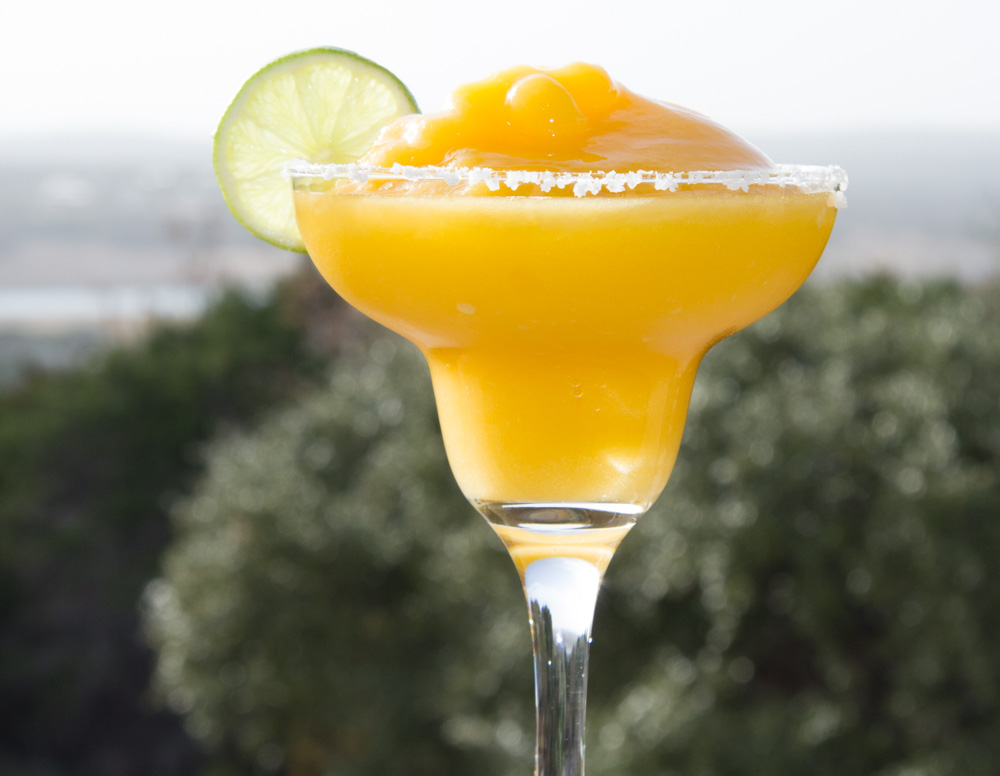 3 ounces triple sec,
2 cups frozen mangoes,
3 ounces fresh lime juice,
1 cup ice cubes.
Pour all ingredients in a blender and blend on high until smooth. Rub a lime wedge along the rim of the glasses. Place Kosher salt on a plate and rub the glass rim in the salt. Pour the margarita into the glass and garnish with a slice of lime